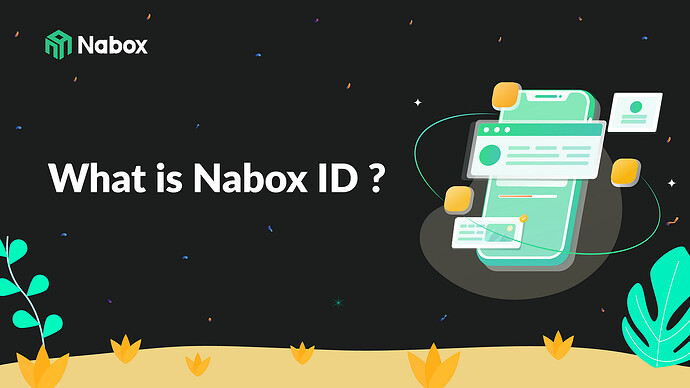 About Nabox ID
Nabox ID is based on an asymmetric cryptographic algorithm that serves as the foundation for DID (Decentralized Identifier). Users can manage their assets and data on different blockchains using the same set of keys and public keys.
Nabox ID functions as a user's identity in the Web3 space, bridging their public identity information across Web2 and Web3 applications. It provides identity verification and personal data services while safeguarding user privacy and anonymity.
What are the benefits of creating a Nabox ID?
Nabox ID utilizes public keys to link multiple accounts, verify the Web3 ID, and connect and bind with ENS, BAB token, and the user's social accounts. Web3 applications can easily verify a user's asset data and social behavior through the API provided by Nabox ID.
Over the past few months, we have distributed more than $50,000 in multi-chain token airdrops to BAB token holders, ensuring precise airdrops to dozens of partner projects. In the future, we will integrate with Nabox wallet, task platform, airdrop tool, whitelist, and more, providing additional opportunities for Nabox ID users to participate in the development of Web3 applications and enjoy the industry's dividends more accurately.
Nabox ID is generated using $NABOX Token as gas fee, with 50% of the tokens burned and the remaining 50% returned to the inviter. We encourage you to recommend people around you to register with Nabox ID and receive a $NABOX reward. The registration of more Nabox IDs will result in more $NABOX tokens being burned.
The launch of Nabox ID marks a significant milestone for the ecological development of Nabox!

Join the Nabox Community
▲ Website: https://nabox.io
❒ Whitepaper: https://nabox.io/litepaper.pdf


Telegram: Telegram: Contact @naboxcommunity


Twitter: https://twitter.com/naboxwallet


Discord: Discord


Medium: https://naboxwallet.medium.com

About Us
Nabox is a cross-chain DID application built for Web3.
With Nabox, you can manage assets across different blockchains whether for DeFi, GameFi, NFTs, and other use cases that come up. Nabox is your gateway to the multi-chain world.
Nabox ID uses an asymmetric cryptographic algorithm as the basis of Nabox's DID. Users use the same set of keys and public keys to manage assets and data on different blockchains.
SwapBox aggregates mainstream DEXs to provide users with asset exchange and asset cross-chain exchange, and intelligently find the best exchange path.
Nabox — The Multi-Chain DID Gateway to Web3

SwapBox — The Intelligent Cross-chain DEX Aggregator