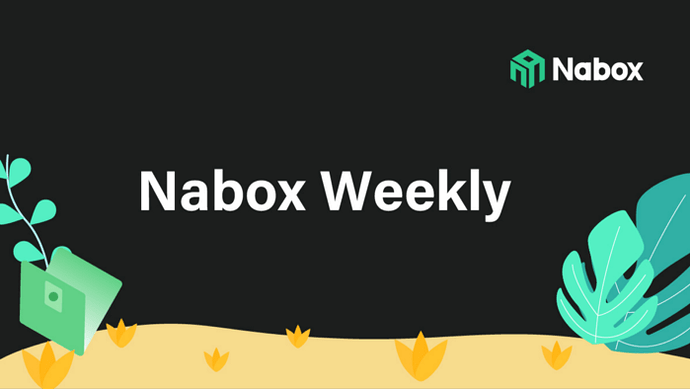 NaboxSwap
The overall module development is completed and has been submitted for testing.
The bug problem of each module was fixed.
NaboxSwap page and interface docking testing.
Nabox App
Added upgrade push and reminder functions.
Solved the problem of transaction details showing duplicate transaction hash.
Fixed multiple known bugs.
Fixed the problem of the calculated amount showing negative due to handling fees.
Launched DApp Integration for NULS Blockchain.
Community Operation
Nabox Liquidity Pool Updates
Nabox Community Updates
Twitter followers are now 41.6K.
Telegram community members are 31.4K.
Discord community members are 30.1K.

Join the Nabox Community
▲ Website: https://nabox.io
❒ Whitepaper: https://nabox.io/litepaper.pdf


Telegram: Telegram: Contact @naboxcommunity


Twitter: https://twitter.com/naboxwallet


Discord: Nabox


Medium: https://naboxwallet.medium.com

About Us
Nabox is a Cross-chain DeFi wallet with DID capabilities built for Web3.
Built on the cross-chain friendly NULS blockchain, Nabox enables seamless transactions and swaps across various chains via NerveNetwork technology.
Nabox — the simple, user-friendly gateway to DeFi.