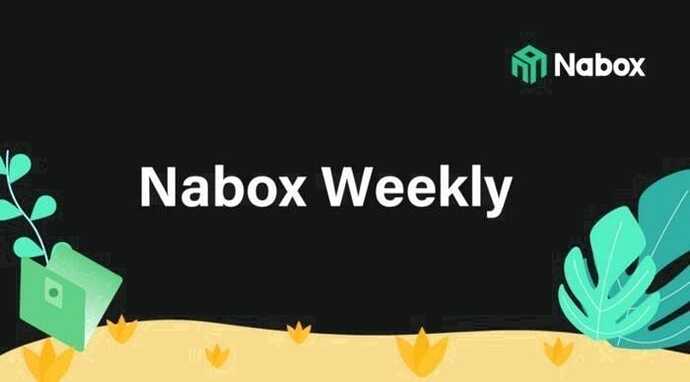 Nabox App
Acceptance tested the new version of supporting Bitcoin Network.
Collated and discussed community feedback on improvements, and some suggestions have been incorporated into the next version of the development.
Developed SwapBox to support $WNULS swap;
SwapBox supports NerveSwap Automatic routing to swap $USDTN.
Community operation
IceCreamSwap supports Nabox Plugin.
Started burning 1% from the $NABOX cross-chain transaction by SwapBox and NerveBridge.
Nabox & ChainLabs joint announced Weekly Crypto Funding Summary (Feb 20th — Feb 24th, 2023).
$SSV is listed on SwapBox.
$ZYB is listed on SwapBox.
$LDO is listed on SwapBox.
ZyberSwap DApp is listed on Nabox.
Lido DApp is listed on Nabox.
Nabox & Neko Protocol joint airdrop.
Nabox & IceCreamSwap joint airdrop.
Nabox & AlveyChain joint SwapBox Trading Competition.
Nabox Liquidity Pool Updates
Nabox Community Updates
Twitter followers 160.2K.
Telegram community members 63.5K.
Discord community members 30.5K.

Join the Nabox Community
▲ Website: https://nabox.io
❒ Whitepaper: https://nabox.io/litepaper.pdf


Telegram: Telegram: Contact @naboxcommunity


Twitter: https://twitter.com/naboxwallet


Discord: Nabox


Medium: https://naboxwallet.medium.com

About Us
Nabox is a Cross-chain DeFi wallet with DID capabilities built for Web3.
Built on the cross-chain friendly NULS blockchain, Nabox enables seamless transactions and swaps across various chains via NerveNetwork technology.
Nabox — the simple, user-friendly gateway to DeFi.