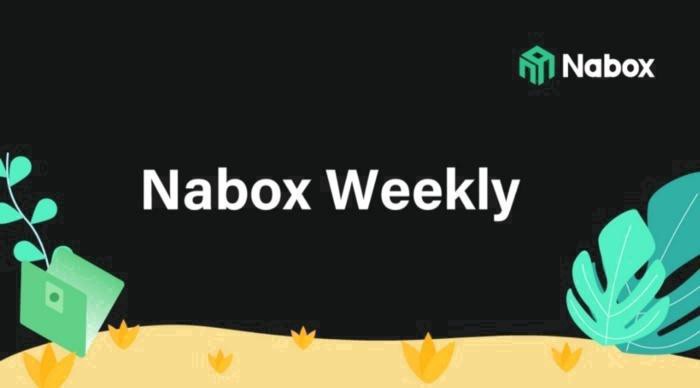 Nabox App
We launched the private beta version of the querying transaction records function on Android and iOS.
We are in process of integrating with the Bitcoin Network, and we have finished part of the code writing.
We have collected some feedback from Nabox community, and we plan to schedule according to priority.
Community operation
Nabox supports assets, DApps, and NFTs from Core Network.
Nabox supports assets, DApps, and NFTs from ENULS Network.
Nabox & Ivy Market joint airdrop.
Nabox & other ENULS ecosystem projects joined NULS Twitter Space to celebrate the launch ENULS network.
Caduceus Punks supports Nabox Plugin Wallet.
Blur DApp is listed on Nabox.
Swapbox supports ENULS network.
Nabox Liquidity Pool Updates
Nabox Community Updates
Twitter followers 163.1K.
Telegram community members 65.1K.
Discord community members 30.9K.

Join the Nabox Community
▲ Website: https://nabox.io
❒ Whitepaper: https://nabox.io/litepaper.pdf


Telegram: Telegram: Contact @naboxcommunity


Twitter: https://twitter.com/naboxwallet


Discord: Nabox


Medium: https://naboxwallet.medium.com

About Us
Nabox is a Cross-chain DeFi wallet with DID capabilities built for Web3.
Built on the cross-chain friendly NULS blockchain, Nabox enables seamless transactions and swaps across various chains via NerveNetwork technology.
Nabox — the simple, user-friendly gateway to DeFi.