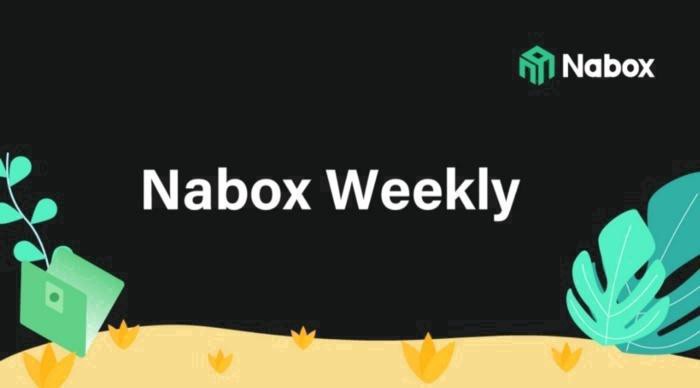 Nabox App
Tested the newly added function of querying all transaction records of the current account, and optimized according to the test results;
Released a new version to fix the transfer failure on the TRON network due to the TRON network upgrade;
Fixed some bugs from users' feedback.
Community operation
Nabox & Omni Elements joint airdrop.
Nabox & LFGSwap joint airdrop to $CORE holders.
Nabox & Billiard Crypto AMA.
SwapBox supports NerveBridge crosschain channel.
$USDD is listed on SwapBox.
Nabox Liquidity Pool Updates
Nabox Community Updates
Twitter followers 162.6K.
Telegram community members 66.2K.
Discord community members 31.1K.

Join the Nabox Community
▲ Website: https://nabox.io
❒ Whitepaper: https://nabox.io/litepaper.pdf


Telegram: Telegram: Contact @naboxcommunity


Twitter: https://twitter.com/naboxwallet


Discord: Nabox


Medium: https://naboxwallet.medium.com

About Us
Nabox is a Cross-chain DeFi wallet with DID capabilities built for Web3.
Built on the cross-chain friendly NULS blockchain, Nabox enables seamless transactions and swaps across various chains via NerveNetwork technology.
Nabox — the simple, user-friendly gateway to DeFi.