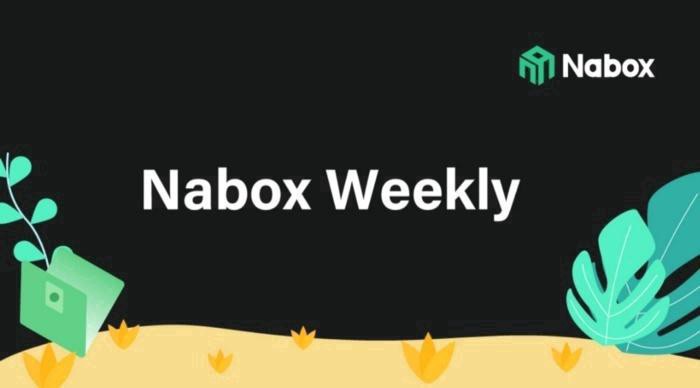 Nabox App
The mobile terminal allows users to query all transaction records of the current account and has started to design the technical scheme.
Accepted the Cosmos Stake DApp on Android and iOS versions.
Fixed some bugs from community users' feedback.
Community operation
Nabox & Seascape joint airdrop.
$STI is listed on SwapBox.
$BIC is listed on SwapBox.
Nabox Liquidity Pool Updates
PancakeSwap Pool $267.7K.
Uniswap Pool $129.2K.
NerveSwap Pool $102.7K.
Nabox Community Updates
Twitter followers 163.2K.
Telegram community members 66.6K.
Discord community members 31.5K.

Join the Nabox Community
▲ Website: https://nabox.io
❒ Whitepaper: https://nabox.io/litepaper.pdf


Telegram: Telegram: Contact @naboxcommunity


Twitter: https://twitter.com/naboxwallet


Discord: Nabox


Medium: https://naboxwallet.medium.com

About Us
Nabox is a Cross-chain DeFi wallet with DID capabilities built for Web3.
Built on the cross-chain friendly NULS blockchain, Nabox enables seamless transactions and swaps across various chains via NerveNetwork technology.
Nabox — the simple, user-friendly gateway to DeFi.