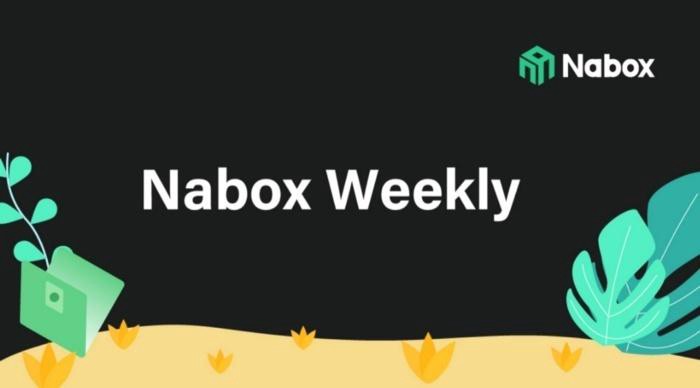 SwapBox
Optimized the display of top assets on the swap page.
SwapBox now allows you to access trading pair information via a URL. The corresponding trading asset can be automatically selected by visiting a specific URL, improving the overall UX.
Nabox App
Android and iOS have been equipped with newly developed message center function.
Carried out product design for the Calendar function.
Community Events and Collaborations
Nabox Liquidity Pool Updates
PancakeSwap Pool $255.2K.
Uniswap Pool $109.4K.
NerveSwap Pool $96.4K.
Nabox Community Updates
Twitter followers 160.4K.
Telegram community members 74.3K.
Discord community members 32.9K.

Join the Nabox Community
▲ Website: https://nabox.io
❒ Whitepaper: https://nabox.io/litepaper.pdf


Telegram: Telegram: Contact @naboxcommunity


Twitter: https://twitter.com/naboxwallet


Discord: Nabox


Medium: https://naboxwallet.medium.com

About Us
Nabox is a Cross-chain DeFi wallet with DID capabilities built for Web3.
Built on the cross-chain friendly NULS blockchain, Nabox enables seamless transactions and swaps across various chains via NerveNetwork technology.
Nabox — the simple, user-friendly gateway to DeFi.