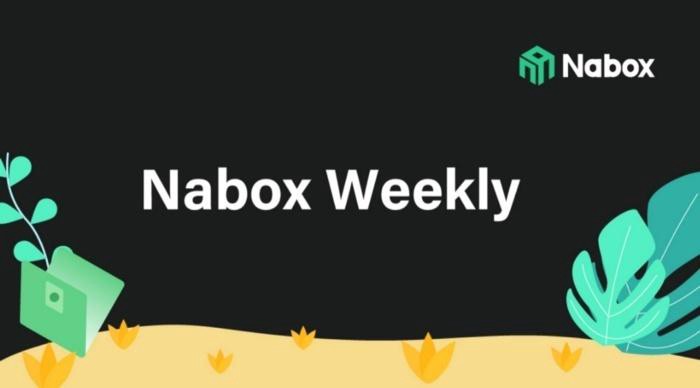 SwapBox
Developed the whitelist function, removed some filler assets, and improved user experience.
An asset topping function has been added to the exchange page.
Nabox App
Android and iOS are being connected to Cosmos Network. Development has been completed, and it is currently in the testing stage.
Community Events and Collaborations
Nabox Liquidity Pool Updates
PancakeSwap Pool $265.4K.
Uniswap Pool $36.6K.
NerveSwap Pool $95K.
Nabox Community Updates
Twitter followers 152.6K.
Telegram community members 73.6K.
Discord community members 32.5K.

Join the Nabox Community
▲ Website: https://nabox.io
❒ Whitepaper: https://nabox.io/litepaper.pdf


Telegram: Telegram: Contact @naboxcommunity


Twitter: https://twitter.com/naboxwallet


Discord: Nabox


Medium: https://naboxwallet.medium.com

About Us
Nabox is a Cross-chain DeFi wallet with DID capabilities built for Web3.
Built on the cross-chain friendly NULS blockchain, Nabox enables seamless transactions and swaps across various chains via NerveNetwork technology.
Nabox — the simple, user-friendly gateway to DeFi.