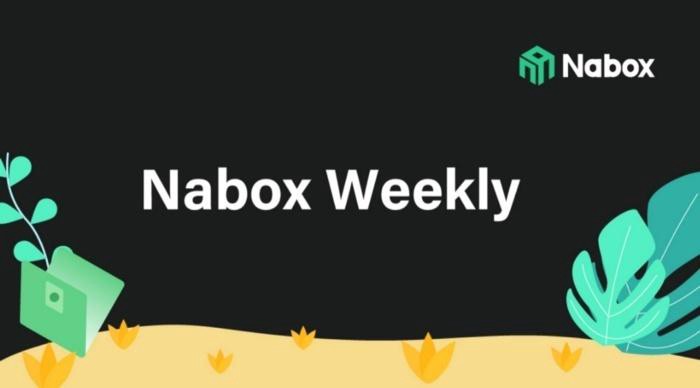 SwapBox
Fixed some display issues.
Nabox App
Completed the testing and acceptance of Wallet Connect docking page on Android.
Completed the testing and acceptance of Wallet Connect docking page on iOS.
The NFT details page has been optimized, the design has been completed, and it is about to enter the development.
Community Collaboration
Nabox held an AMA with Source Protocol.
Nabox jointly held a Twitter space event with ZKsafe, Onto Wallet, Avatar DAO, and CatcherVC.
Nabox and Branaverse held a joint airdrop event.
Celestial supports Nabox plugin wallet.
Nabox has entered into a strategic partnership with Branaverse.
Nabox has reached a strategic cooperation with HamsterCoin.
HamsterSwap dApp launched on Nabox Wallet.
Nabox Liquidity Pool Updates
ApeSwap Pool $108.7K.
PancakeSwap Pool $225.7K.
Uniswap Pool 57.6K.
NerveSwap Pool $123.1K.
Nabox Community Updates
Twitter followers 113.5K.
Telegram community members 53.6K.
Discord community members 30.7K.

Join the Nabox Community
▲ Website: https://nabox.io
❒ Whitepaper: https://nabox.io/litepaper.pdf


Telegram: Telegram: Contact @naboxcommunity


Twitter: https://twitter.com/naboxwallet


Discord: Nabox


Medium: https://naboxwallet.medium.com

About Us
Nabox is a Cross-chain DeFi wallet with DID capabilities built for Web3.
Built on the cross-chain friendly NULS blockchain, Nabox enables seamless transactions and swaps across various chains via NerveNetwork technology.
Nabox — the simple, user-friendly gateway to DeFi.