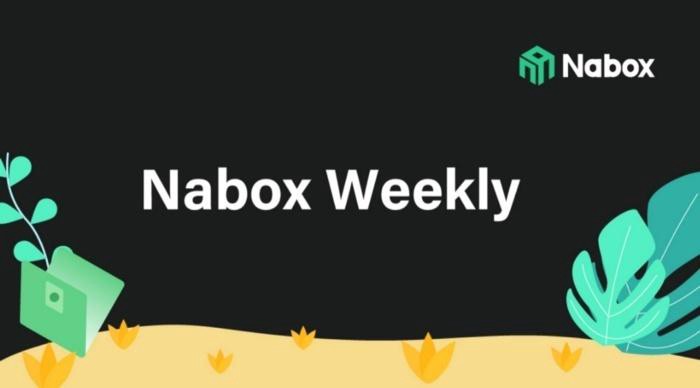 SwapBox
Optimized SwapBox front-end access performance and compressed JS files.
Launched NULS-EHT L2 mining pool.
Optimized the data returned by the backend to improve the response speed of access requests.
Nabox App
Released a new version of Android and iOS that supports NFT function.
The new Cronos chain has been added to the mainnet beta test.
Android optimizes SSL popup style.
Community Operation
Nabox and WonderfulDay co-host a community AMA event.
MetaPath integrates Nabox Wallet connection.
Nabox and Symbiosis hold a joint Twitter airdrop event.
Joint AMA event with BabySwap.
Earhart produced and released an introductory video for Nabox.
Nabox Liquidity Pool Updates
ApeSwap Pool $206K.
PancakeSwap Pool $524K.
Uniswap $112K.
Nabox Community Updates
Twitter followers 86.5K.
Telegram community members 52.8K.
Discord community members 22.3K.

Join the Nabox Community
▲ Website: https://nabox.io
❒ Whitepaper: https://nabox.io/litepaper.pdf


Telegram: Telegram: Contact @naboxcommunity


Twitter: https://twitter.com/naboxwallet


Discord: Nabox


Medium: https://naboxwallet.medium.com

About Us
Nabox is a Cross-chain DeFi wallet with DID capabilities built for Web3.
Built on the cross-chain friendly NULS blockchain, Nabox enables seamless transactions and swaps across various chains via NerveNetwork technology.
Nabox — the simple, user-friendly gateway to DeFi.