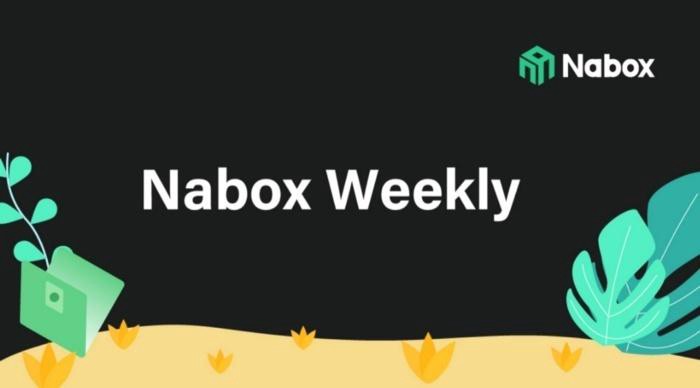 SwapBox
Online fund pool list function has been updated.
Online cross-chain pledge function has been updated. Users can choose different chains as the network to accept liquidity.
The pool for staking NABOX-BUSD LP to mine NVT has listed on L1 Farm.
Staking NULS-NVT LP listed on L2 Farm to mine NABOX's pool.
Nabox App
Mainnet internal test of NFT function.
Fixed the crash problem caused by the third-party interface network failure.
Community Operation
Nabox Liquidity Pool Updates
ApeSwap Pool $216K.
PancakeSwap Pool $541K.
Uniswap $124K.
Nabox Community Updates
Twitter followers 81.1K.
Telegram community members 49.4K.
Discord community members 23.8K.

Join the Nabox Community
▲ Website: https://nabox.io
❒ Whitepaper: https://nabox.io/litepaper.pdf


Telegram: Telegram: Contact @naboxcommunity


Twitter: https://twitter.com/naboxwallet


Discord: Nabox


Medium: https://naboxwallet.medium.com

About Us
Nabox is a Cross-chain DeFi wallet with DID capabilities built for Web3.
Built on the cross-chain friendly NULS blockchain, Nabox enables seamless transactions and swaps across various chains via NerveNetwork technology.
Nabox — the simple, user-friendly gateway to DeFi.