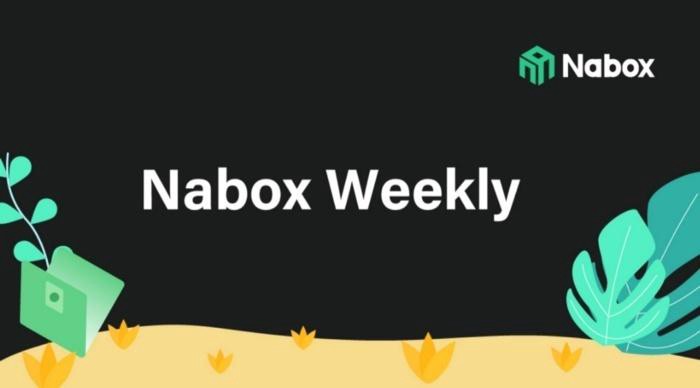 SwapBox
Completed the development and testing of the asset list. This feature will be ready to go live next week.
Completed the development and testing of the cross-chain pledge function, which has now been launched.
Nabox App
Conducted and completed the second round of testing of the NFT asset management function.
Optimized the slow access speed of individual DApps.
Custom chain added optimization function.
Community Operation
Joint Twitter event with Astater.
SwapBox L1 Farm goes live to pledge NABOX to mine SIL.
Twitter airdrop event in conjunction with the ANON project.
Clinton holds AMA in the community.
Nabox Liquidity Pool Updates
ApeSwap Pool $233K.
PancakeSwap Pool $563K.
Uniswap $129K.
Nabox Community Updates
Twitter Followers 80.3K.
Telegram community members 50.1K.
Discord community members 23.8K.

Join the Nabox Community
▲ Website: https://nabox.io
❒ Whitepaper: https://nabox.io/litepaper.pdf


Telegram: Telegram: Contact @naboxcommunity


Twitter: https://twitter.com/naboxwallet


Discord: Nabox


Medium: https://naboxwallet.medium.com

About Us
Nabox is a Cross-chain DeFi wallet with DID capabilities built for Web3.
Built on the cross-chain friendly NULS blockchain, Nabox enables seamless transactions and swaps across various chains via NerveNetwork technology.
Nabox — the simple, user-friendly gateway to DeFi.