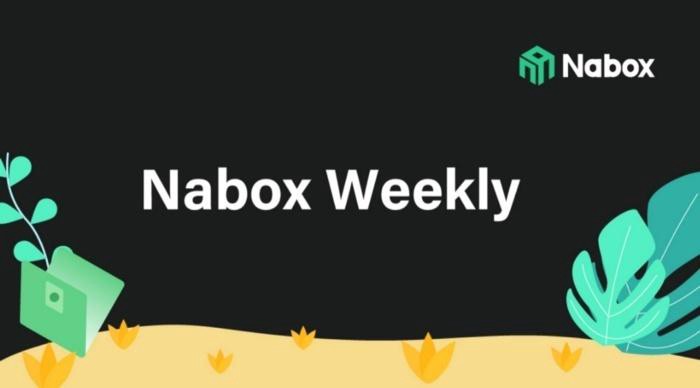 SwapBox
Added the fund pool list page, so users can choose from a variety of assets to add liquidity.
Added multi-asset cross-chain exchange function.
Support cross-chain pledge function, the back-end code has been written.
Nabox App
Added support for NFT 1155 protocol, and completed the code writing of the support protocol part.
Fixed some bugs reported by the community.
Community Operation
AMA holds in Vietnamese community.
Nabox supports Nerve2.0 launch.
Nabox reached cooperation with X2Y2 project.
Sil Finance will support NABOX single-currency pledge mining.
Nabox Liquidity Pool Updates
ApeSwap Pool $270K.
PancakeSwap Pool $619K.
Uniswap $153K.
Nabox Community Updates
Twitter followers 76.8K.
Telegram community members 46.2K.
Discord community members 23.8K.

Join the Nabox Community
▲ Website: https://nabox.io
❒ Whitepaper: https://nabox.io/litepaper.pdf


Telegram: Telegram: Contact @naboxcommunity


Twitter: https://twitter.com/naboxwallet


Discord: Nabox


Medium: https://naboxwallet.medium.com

About Us
Nabox is a Cross-chain DeFi wallet with DID capabilities built for Web3.
Built on the cross-chain friendly NULS blockchain, Nabox enables seamless transactions and swaps across various chains via NerveNetwork technology.
Nabox — the simple, user-friendly gateway to DeFi.