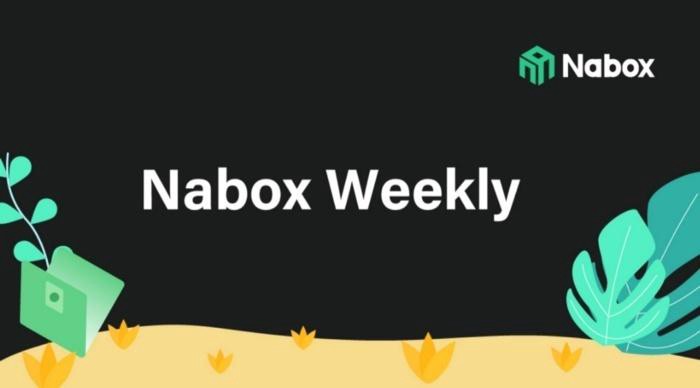 SwapBox
Completed the test of Nerve AMM channel and released it to the main network.
Optimized interface calls to reduce unnecessary API requests.
Nabox App
The development of the NFT function has been carried out, the interface has been developed, and the interface joint debugging is in progress.
Product design for chain sorting.
Community Operation
Nabox Liquidity Pool Updates
ApeSwap Pool $281K.
PancakeSwap Pool $690K.
Uniswap $328K.
Nabox Community Situation
Twitter followers 76.2K.
Telegram community members 46.6K.
Discord community members 23.8K.

Join the Nabox Community
▲ Website: https://nabox.io
❒ Whitepaper: https://nabox.io/litepaper.pdf


Telegram: Telegram: Contact @naboxcommunity


Twitter: https://twitter.com/naboxwallet


Discord: Nabox


Medium: https://naboxwallet.medium.com

About Us
Nabox is a Cross-chain DeFi wallet with DID capabilities built for Web3.
Built on the cross-chain friendly NULS blockchain, Nabox enables seamless transactions and swaps across various chains via NerveNetwork technology.
Nabox — the simple, user-friendly gateway to DeFi.