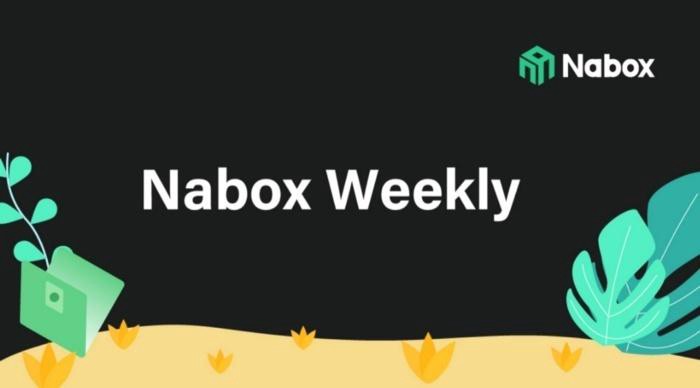 SwapBox
Completed the development of the Nerve AMM channel and conducted 2 rounds of testing.
Optimize the back-end data processing logic to make the front-end data load faster.
Nabox App
Android releases v2.1.8, which fixes the crash of some locked account transfers.
Preparations for the iOS version to be put on the Apple Store.
Android and iOS check for invalid interfaces on the backend to improve data response efficiency.
Community Operation
Joint Twitter Rewards campaign with Sil Finance.
Sil Finance launched NABOX-BUSD CAKE LP compound interest mining.
Nabox's cross-chain aggregation exchange platform SwapBox successfully aggregated iSwap channels and launched a reward activity to participate in the exchange and share 20,000,000 NABOX.
Nabox wallet integrates iSwap Bridge.
Nabox launched the Chinese New Year event, which will generate 2022 lucky friends, each of whom will receive 9999 NABOX rewards.
Nabox Liquidity Pool Updates
ApeSwap Pool $254K.
PancakeSwap Pool $647K.
Uniswap $305K.
Nabox Community Updates
Twitter followers 76.2K.
Telegram community members 47.5K.
Discord community members 23.8K.

Join the Nabox Community
▲ Website: https://nabox.io
❒ Whitepaper: https://nabox.io/litepaper.pdf


Telegram: Telegram: Contact @naboxcommunity


Twitter: https://twitter.com/naboxwallet


Discord: Nabox


Medium: https://naboxwallet.medium.com

About Us
Nabox is a Cross-chain DeFi wallet with DID capabilities built for Web3.
Built on the cross-chain friendly NULS blockchain, Nabox enables seamless transactions and swaps across various chains via NerveNetwork technology.
Nabox — the simple, user-friendly gateway to DeFi.