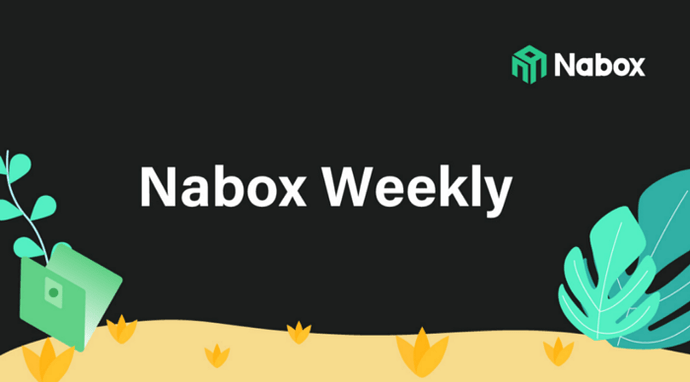 SwapBox
Continue to develop integrated Nerve AMM channel.
Optimized the SwapBox homepage UI and added the function of setting the slippage ratio.
Developed support for more SwapBox Pools.
Nabox App
Android and iOS released the official version of the custom version, including the custom chain function.
Fixed bugs encountered in the new version.
Investigated the app's access to ENS and other domain name systems and additional functions that can be derived.
Community Operation
Nabox Liquidity Pool Updates
ApeSwap Pool $301K.
PancakeSwap Pool $714K.
Uniswap $168K.
Nabox Community Updates
Twitter followers 75.3K.
Telegram community members 49.6K.
Discord community members 25K.


Join the Nabox Community
▲ Website: https://nabox.io
❒ Whitepaper: https://nabox.io/litepaper.pdf


Telegram: Telegram: Contact @naboxcommunity


Twitter: https://twitter.com/naboxwallet


Discord: Nabox


Medium: https://naboxwallet.medium.com


About Us
Nabox is a Cross-chain DeFi wallet with DID capabilities built for Web3.
Built on the cross-chain friendly NULS blockchain, Nabox enables seamless transactions and swaps across various chains via NerveNetwork technology.
Nabox — the simple, user-friendly gateway to DeFi.