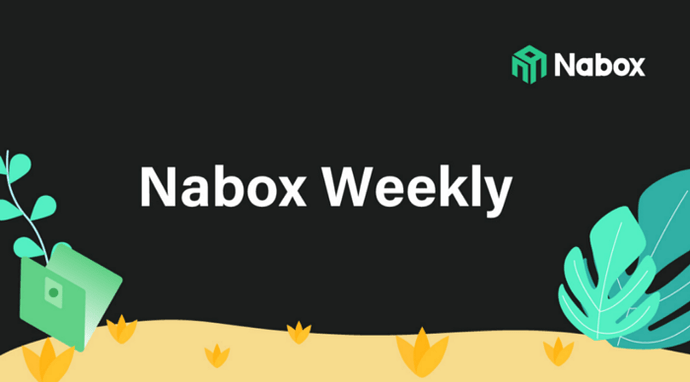 SwapBox
Completed testing of the docking of the iSwap channel, and the acceptance test is currently being carried out on the main network.
Carry out the coding work of docking Nerve channel, and start implementation according to the established technical plan.
Fix a series of interface optimization issues collected from the community.
Nabox App
Android and iOS released Beta versions for internal testing, which includes custom chain functions.
Started the development of NFT asset management functions.
Improved Vietnamese language text.
Docking iOS and launching on the App Store; it is currently in review, waiting for Apple's feedback.
Community Operation
Joint NEXTYPE, HECO and NABOX Twitter airdrop.
Published a roadmap for 2022.
Released Litepaper2.0 and Onepager.
Joint AMA event with Polkaex.
Nabox Liquidity Pool Updates
ApeSwap Pool $396K.
PancakeSwap Pool $993M.
Uniswap $457K.
Nabox Community Updates
Twitter followers 74K.
Telegram community members 50K.
Discord community members.
Join the Nabox Community
▲ Website: https://nabox.io
❒ Whitepaper: https://nabox.io/litepaper.pdf


Telegram: Telegram: Contact @naboxcommunity


Twitter: https://twitter.com/naboxwallet


Discord: Nabox


Medium: https://naboxwallet.medium.com

About Us
Nabox is a Cross-chain DeFi wallet with DID capabilities built for Web3.
Built on the cross-chain friendly NULS blockchain, Nabox enables seamless transactions and swaps across various chains via NerveNetwork technology.
Nabox — the simple, user-friendly gateway to DeFi.