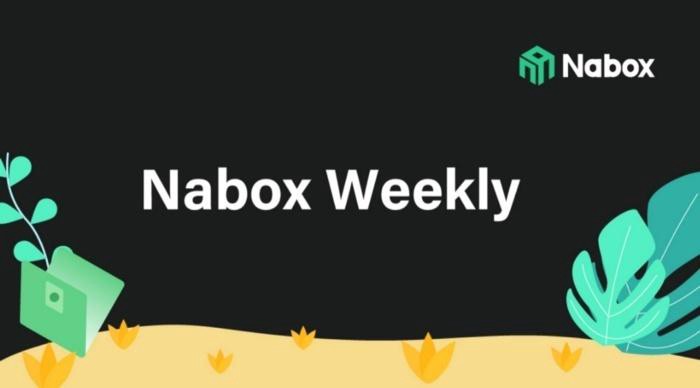 SwapBox
Optimized the liquidity page to directly display the liquidity pool of multiple networks, which has been published to the main network.
Connected the iSwap aggregation channel, and completed the coding.
SwapBox will continue to optimize and access the Layer2 AMM channel, and the technical solution has been discussed and determined.
Nabox App
Android and iOS release beta versions that include custom chain functions, and start internal testing.
Complete product design and review of NFT asset management functions.
iOS releases a new version to fix the problem that users in Southeast Asia cannot display the amount converted into US dollars
Android fixes a bug that prompted insufficient handling fees in some scenarios.
Community Operation
Jointly held a Twitter airdrop event with PolkaEx.
Jointly held Christmas activities with Chair, DNFT and other projects.
SwapBox L1 Farm lists NFTC.
Joint Christmas event with RACA.
Joint Christmas event with Uniart.
Nabox Liquidity Pool Updates
ApeSwap Pool $432K.
PancakeSwap Pool $1.18M.
Uniswap $511K.
Nabox Community Updates
Twitter followers 72.4K.
Telegram community members 49K.
Discord community members 25K.


Join the Nabox Community
▲ Website: https://nabox.io
❒ Whitepaper: https://nabox.io/litepaper.pdf


Telegram: Telegram: Contact @naboxcommunity


Twitter: https://twitter.com/naboxwallet


Discord: Nabox


Medium: https://naboxwallet.medium.com

About Us
Nabox is a Cross-chain DeFi wallet with DID capabilities built for Web3.
Built on the cross-chain friendly NULS blockchain, Nabox enables seamless transactions and swaps across various chains via NerveNetwork technology.
Nabox — the simple, user-friendly gateway to DeFi.