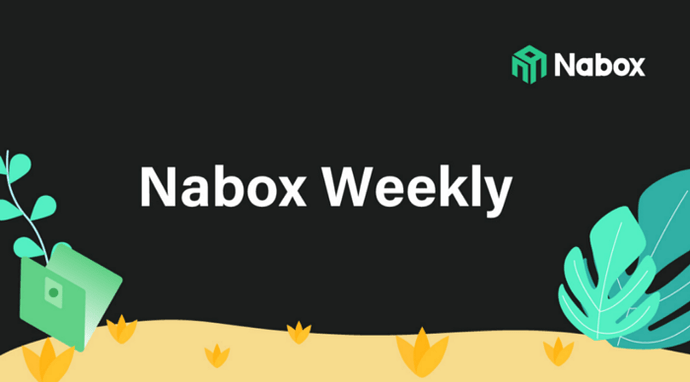 SwapBox
Started development for iSwap aggregator.
Optimized SwapBox user experience.
Upgraded asset information query for smart contract.
Nabox App
Android and iOS completed the first round of testing to add blockchain functionality to the custom chain.
Add more language support, plan to add Vietnamese and Turkish in the next upgrade.
Develop and test custom added nodes.
Released new versions of Android and iOS, and fixed some known bugs.
Community Operation
Joint AMA event with DNFT.
Joint AMA event with Coinex.
Follow NerveNetwork for product upgrades.
Nabox official website is ready for roadmap update.
Nabox Liquidity Pool Updates
ApeSwap Pool $502K.
PancakeSwap Pool $1.36M.
Uniswap $598K.
Nabox Community Updates
Twitter followers 70.3K.
Telegram community members 46.9K.
Discord community members 25K.

About Us
Nabox is a Cross-chain DeFi wallet with DID capabilities built for Web3.
Built on the cross-chain friendly NULS blockchain, Nabox enables seamless transactions and swaps across various chains via NerveNetwork technology.
Nabox - Multi-Chain DID Gateway to Web3.