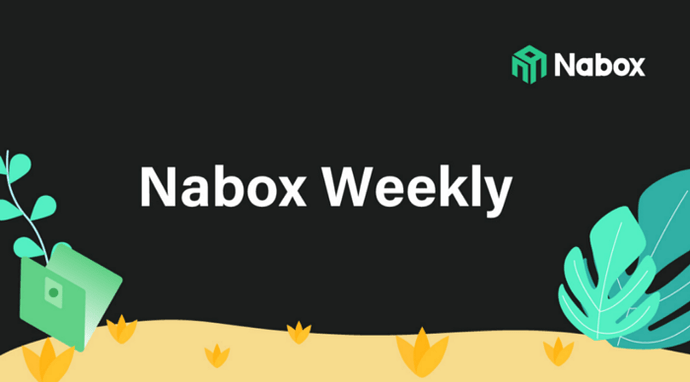 SwapBox
Tested and approved the mining pool function.
Completed SwapBox mining contract audit.
Optimized the menu arrangement of the sidebar.
Optimized the display of network icons — the functions under L2 network are automatically switched to L2 network icons.
Nabox App
iOS fixed some crashes reported by users.
Optimized iOS and Android asset list sorting logic.
Optimized asset listing process.
Added DApp link to add access source suffix function.
Custom add EVM chain function development.
Community Operation
Start the 2022 roadmap update.
Jointly launch a Twitter campaign with DNFT.
Jointly launched a Twitter campaign with SecondLive.
Joint AMA event with DNFT.
Channel project held joint mining.
Nabox holders breaks through 23K.
Nabox Liquidity Pool Updates
ApeSwap pool $502K.
PancakeSwap pool $1.36M.
Uniswap pool $598K.
Nabox Community Updates
Twitter followers 70K.
Telegram community members 47.5K.
Discord community members 25K.


Join the Nabox Community
▲ Website: https://nabox.io
❒ Whitepaper: https://nabox.io/litepaper.pdf


Telegram: Telegram: Contact @naboxcommunity


Twitter: https://twitter.com/naboxwallet


Discord: Nabox


Medium: https://naboxwallet.medium.com

About Us
Nabox is a Cross-chain DeFi wallet with DID capabilities built for Web3.
Built on the cross-chain friendly NULS blockchain, Nabox enables seamless transactions and swaps across various chains via NerveNetwork technology.
Nabox — the simple, user-friendly gateway to DeFi.