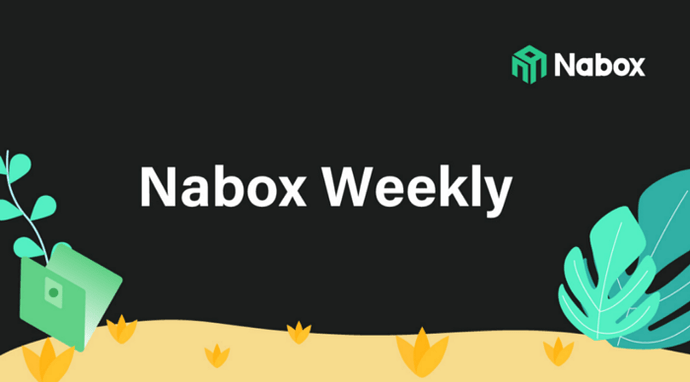 SwapBox
Complete the coding of the mining pool function and the front-end and back-end docking, and submit for testing.
Complete the function of batch query token balance through smart contract.
Complete the asset sorting function, and the assets with balance will be preferentially ranked in the forefront.
Optimize the display rules of decimal places when redeeming.
Nabox App
Fix the digital display problem for iOS users in Southeast Asia.
Development and self-testing of custom chains for Android and iOS.
Complete product design of node management and conduct UI design.
Community Operation
Nabox Liquidity Pool Updates
ApeSwap Pool $1.87M.
PancakeSwap Pool $734K.
Uniswap Pool $1.14M.
Nabox Community Updates
Twitter followers 62.2K.
Telegram community members 41K.
Discord community members 25K.


Join the Nabox Community
▲ Website: https://nabox.io
❒ Whitepaper: https://nabox.io/litepaper.pdf


Telegram: Telegram: Contact @naboxcommunity


Twitter: https://twitter.com/naboxwallet


Discord: Nabox


Medium: https://naboxwallet.medium.com

About Us
Nabox is a Cross-chain DeFi wallet with DID capabilities built for Web3.
Built on the cross-chain friendly NULS blockchain, Nabox enables seamless transactions and swaps across various chains via NerveNetwork technology.
Nabox — the simple, user-friendly gateway to DeFi.