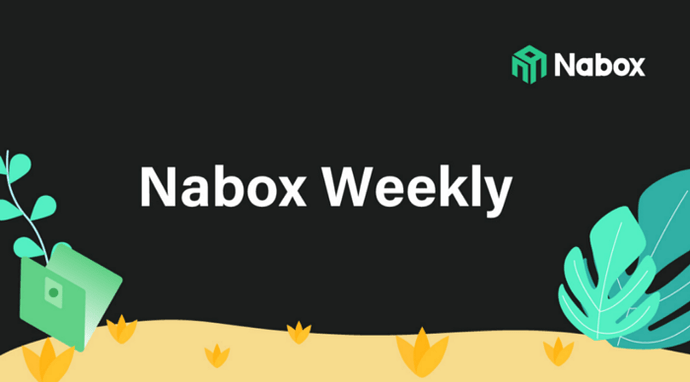 SwapBox
Currently working on supporting the exchange of USDTN directly in Swap.
Optimized the sorting rules for the asset list during exchange. USDT is at the top, followed by assets with balances, and finally sorted alphabetically from A-Z.
Smart contract query for balance.
Carried out the product design of the airdrop mining pool.
Nabox App
Released V2.0.7.
Added functions such as custom handling fees.
Developed the custom chain and completed the UI design.
Fixed the problems that came up after V2.0.7 was released.
Community Operation
Jointly held an airdrop event with NerveNetwork, CELESTIAL, and Chair.
CryptoCard now supports NABOX pledge mining.
5 DApps whitelisted projects online.
Nabox Liquidity Pool Updates
ApeSwap Pool $358K.
PancakeSwap Pool $106K.
Uniswap Pool $49K.
CoinSwap Pool $34K.
Nabox Community Updates
Twitter followers 47.3K.
Telegram community members 31K.
Discord community members 26K.


Join the Nabox Community
▲ Website: https://nabox.io
❒ Whitepaper: https://nabox.io/litepaper.pdf


Telegram: Telegram: Contact @naboxcommunity


Twitter: https://twitter.com/naboxwallet


Discord: Nabox


Medium: https://naboxwallet.medium.com

About Us
Nabox is a Cross-chain DeFi wallet with DID capabilities built for Web3.
Built on the cross-chain friendly NULS blockchain, Nabox enables seamless transactions and swaps across various chains via NerveNetwork technology.
Nabox — the simple, user-friendly gateway to DeFi.