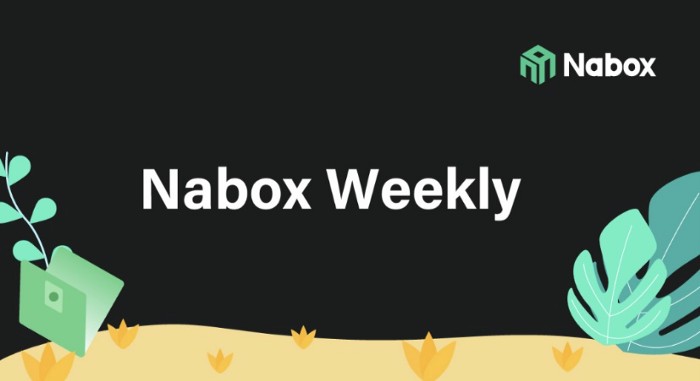 SwapBox
Fixed the successful transaction information prompt bug.
Fixed the slow loading of asset list information.
Optimized the UI of the exchange page and added liquidity page.
If the user has not confirmed the transaction after sending the transaction, the loading effect will be added in the upper right corner to remind the user.
Established a Nabox staking pool on the main network to provide experience to users participating in the beta test.
Nabox App
Tested the custom fee function — in the ETH series blockchain, users can choose to customize the fee.
Completed the product review of the custom chain function.
Optimized the UI of the transfer page to improve ease of use.
Integrated NerveBridge to Nabox app cross-chain module.
Community Operation
4 DApps whitelisted projects are online. Read more here.
Start SwapBox (Beta) staking pool test.
Nabox Liquidity Pool Updates
ApeSwap Pool $233K.
PancakeSwap Pool $44K.
Biswap Pool $124K.
Uniswap Pool $50K.
CoinSwap Pool $130K.
Nabox community Updates
Twitter followers are 46.5K.
Telegram community members are 31.7K.
Discord community members are 26K.


Join the Nabox Community
▲ Website: https://nabox.io
❒ Whitepaper: https://nabox.io/litepaper.pdf


Telegram: Telegram: Contact @naboxcommunity


Twitter: https://twitter.com/naboxwallet


Discord: Nabox


Medium: https://naboxwallet.medium.com

About Us
Nabox is a Cross-chain DeFi wallet with DID capabilities built for Web3.
Built on the cross-chain friendly NULS blockchain, Nabox enables seamless transactions and swaps across various chains via NerveNetwork technology.
Nabox — the simple, user-friendly gateway to DeFi.