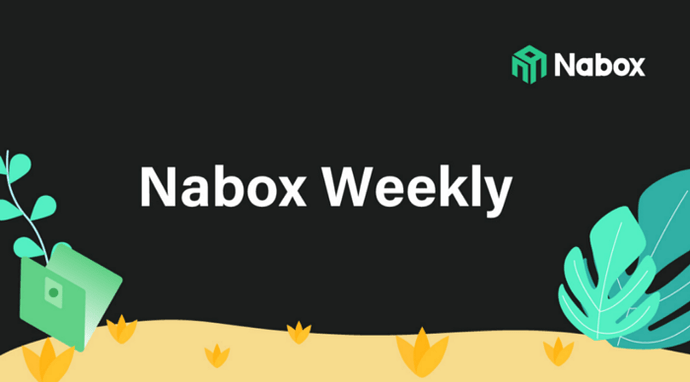 SwapBox
Optimized the network switching logic of SwapBox in Nabox App.
When adding liquidity, add a network tag that displays the selected asset.
Optimized page display.
The L2 page supports the transfer of the main assets of each network from L1 cross-chain transfer in and out.
Nabox App
Start the development of custom fees for DApp pages.
Completed the product prototype design of the custom chain.
Release Android V2.0.5, fixed the bug that made default language for non-Chinese users to be Chinese.
Community Operation
DApps whitelisted 6 projects.
Start SwapBox (Beta) warm-up promotion.
Promote joint activities with multiple projects. View here.
Nabox Liquidity Pool Updates
ApeSwap Pool $224K.
PancakeSwap Pool $62K.
Biswap Pool $215K.
Uniswap Pool $48K.
Nabox Community Updates
Twitter followers at 46.3K.
Telegram community members at 31K.
Discord community members at 26K.


Join the Nabox Community
▲ Website: https://nabox.io
❒ Whitepaper: https://nabox.io/litepaper.pdf


Telegram: Telegram: Contact @naboxcommunity


Twitter: https://twitter.com/naboxwallet


Discord: Nabox


Medium: https://naboxwallet.medium.com

About Us
Nabox is a Cross-chain DeFi wallet with DID capabilities built for Web3.
Built on the cross-chain friendly NULS blockchain, Nabox enables seamless transactions and swaps across various chains via NerveNetwork technology.
Nabox — the simple, user-friendly gateway to DeFi.