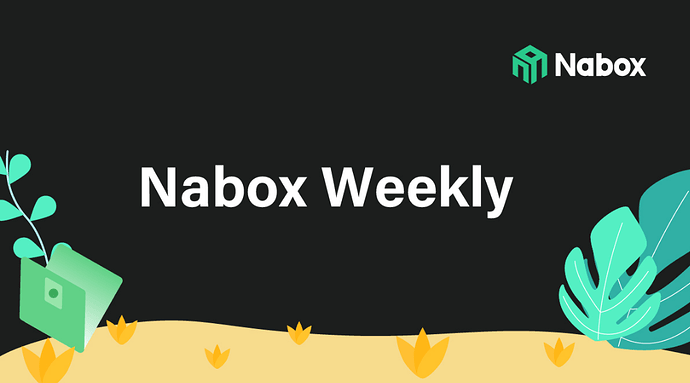 SwapBox
Optimized the logic of the default cross-chain channel selection, mainly based on the lowest handling fee as the optimal channel.
Fixed the issue of inability to query the transaction details when trading through the SWFT channel.
Optimized the problem of wrapping in different languages.
Optimized the UI of the account details page to enhance the readability of information.
Prepare to release SwapBox Beta.
Nabox APP
Completed the design and review of custom fee products for transfer and DApp transaction interfaces.
Released Android V2.0.4 and iOS V2.0.1 (21) versions.
Docking with NerveBridge, and NerveBridge for UI adaptation.
Carried out the technical solution design of the EVM series custom chain.
Community Operation
4 DApps whitelisted projects are online.
Nabox Liquidity Pool Updates
ApeSwap Pool $202K.
PancakeSwap Pool $66K.
Biswap Pool $218K.
Uniswap Pool $52K.
Nabox Community Updates
Twitter followers are 45.6K.
Telegram community members are 28K.
Discord community members are 27K.


Join the Nabox Community
▲ Website: https://nabox.io
❒ Whitepaper: https://nabox.io/litepaper.pdf


Telegram: Telegram: Contact @naboxcommunity


Twitter: https://twitter.com/naboxwallet


Discord: Nabox


Medium: https://naboxwallet.medium.com

About Us
Nabox is a Cross-chain DeFi wallet with DID capabilities built for Web3.
Built on the cross-chain friendly NULS blockchain, Nabox enables seamless transactions and swaps across various chains via NerveNetwork technology.
Nabox — the simple, user-friendly gateway to DeFi.