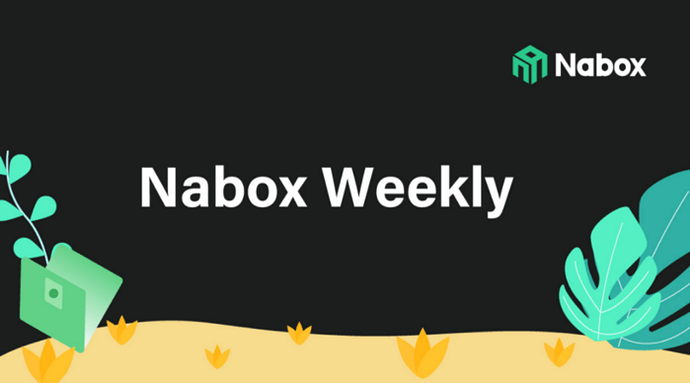 NaboxSwap
The first round of internal testing has been completed.
Created a stable currency exchange pool on the main network for internal testing.
Nabox App
Add safety tips when entering the third-party DApp for the first time.
Add program lock function to enhance safety and protection.
Popular recommendations for DApp display on the discovery page changed to the current network DApp.
The DApp classification of the discovery page is automatically prioritized to the current network to improve the user experience.
Optimized the UI of the asset management page.
Optimized the overall framework logic.
Community Operation
DApps whitelist launched 4 projects. Read more here.
Nabox Liquidity Pool Updates
Nabox Community Updates
Twitter followers are at 42.2K.
Telegram community members are 29K.
Discord community members are 27.6K.


Join the Nabox Community
▲ Website: https://nabox.io
❒ Whitepaper: https://nabox.io/litepaper.pdf


Telegram: Telegram: Contact @naboxcommunity


Twitter: https://twitter.com/naboxwallet


Discord: Nabox


Medium: https://naboxwallet.medium.com

About Us
Nabox is a Cross-chain DeFi wallet with DID capabilities built for Web3.
Built on the cross-chain friendly NULS blockchain, Nabox enables seamless transactions and swaps across various chains via NerveNetwork technology.
Nabox — the simple, user-friendly gateway to DeFi.