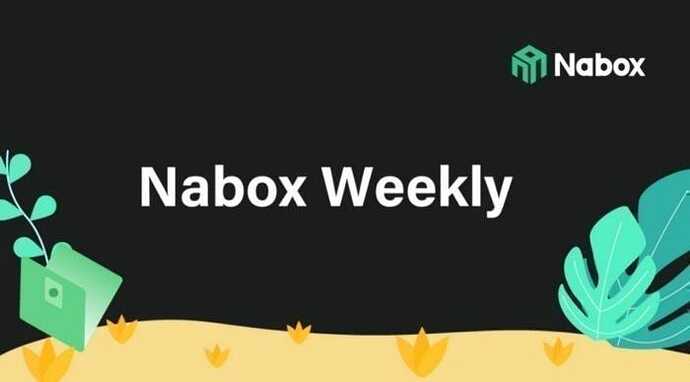 Nabox App
The iOS 3.0.9 and Android 3.0.9 versions have been released, addressing online feedback issues.
Development has begun for supporting BTC SegWit (compatible) functionality.
Development has begun for supporting Taproot functionality.
Nabox Extension
Optimization and upgrade work for the UI has started.
Development has started for synchronizing Nabox ID and profile pictures with user accounts.
Nabox ID
Fixes and optimizations for the Nabox ID task module iteration version have been completed and the mainnet has been updated.
The PayBox section is now live.
Community operation
Nabox & ChainLabs joint announced Weekly Crypto Funding Summary (Nov 6th — Nov 10th, 2023).
Nabox Extension Update.
SwapBox joined Linea Defi Voyage campaign.
Nabox x BitMake Joint Giveaway.
SwapBox now supports $BRISE cross-chain swap.
SwapBox now supports Scroll Network in its multi-chain routing for $ETH cross-chain swap.
Nabox Extension has been integrated on zkPerp.
Nabox Liquidity Pool Updates
PancakeSwap Pool $187.7K
Uniswap Pool $68.4K
NerveSwap Pool $124.5K
PheasantSwap $114.1K
Nabox Community Updates
Twitter Followers: 217.8K
Telegram members: 48.6K
Discord members: 91K
Join the Nabox Community
▲ Website: https://nabox.io
❒ Whitepaper: https://nabox.io/litepaper.pdf


Telegram: Telegram: Contact @naboxcommunity


Twitter: https://twitter.com/naboxwallet


Discord: Nabox


Medium: https://naboxwallet.medium.com
About Us
Nabox is a cross-chain DID application built for Web3.
With Nabox, you can manage assets across different blockchains whether for DeFi, GameFi, NFTs, and other use cases that come up. Nabox is your gateway to the multi-chain world.
Nabox ID uses an asymmetric cryptographic algorithm as the basis of Nabox's DID. Users use the same set of keys and public keys to manage assets and data on different blockchains.
SwapBox aggregates mainstream DEXs to provide users with asset exchange and asset cross-chain exchange, and intelligently find the best exchange path.
Nabox — The Multi-Chain DID Gateway to Web3
SwapBox — The Intelligent Cross-chain DEX Aggregator