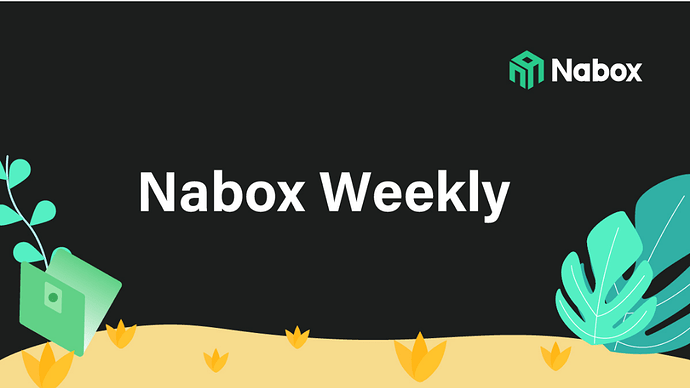 NaboxSwap
Optimization of exchange channels.
Testing started for Swft x Nabox gateway.
Nabox Pool has completed regression testing.
Nabox APP
Android fixed the default language of users from some countries.
Android added the scan code to import account function and released V2.0.3 version.
Added scan code to import account function on iOS.
Add program lock function for iOS and Android has completed testing.
Network tab styles for iOS and Android optimized asset management pages.
Conduct Nabox mobile and background bottom transfer reconstruction optimization review
Community Operation
Nabox Liquidity Pool situation:
Nabox Community Updates
Twitter followers are 42.2K.
Telegram community members are 29.8K.
Discord community members are 28.8K.


Join the Nabox Community
▲ Website: https://nabox.io
❒ Whitepaper: https://nabox.io/litepaper.pdf


Telegram: Telegram: Contact @naboxcommunity


Twitter: https://twitter.com/naboxwallet


Discord: Nabox


Medium: https://naboxwallet.medium.com

About Us
Nabox is a Cross-chain DeFi wallet with DID capabilities built for Web3.
Built on the cross-chain friendly NULS blockchain, Nabox enables seamless transactions and swaps across various chains via NerveNetwork technology.
Nabox — the simple, user-friendly gateway to DeFi.