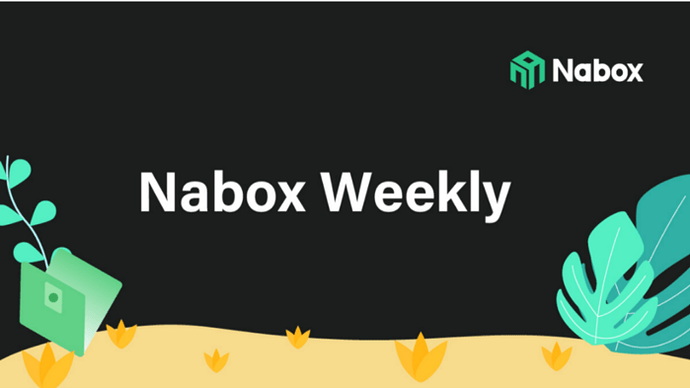 NaboxSwap
Optimized NaboxSwap module front-end display.
NaboxSwap module integrated into Nabox App for testing.
Started the docking of NaboxSwap and NaboxPool.
Nabox App
Released a new version to support NULS chain dApps access.
Now supports NULS dApps zone.
NULS Stake and other dApps are now listed in Nabox app.
Optimized the default display of Nabox App collection area for recently used dApps.
Fixed some known bugs.
Launched improvements of the transaction sending rules of the Nabox app.
Community Operation
Joint publicity and collaboration with Cronos.
Joint AMA promotion with Channels Finance.
Legend NFT joint airdrop campaign.
Staking & other NULS dApps are now available on Nabox.
Nabox Liquidity Pool Updates
Nabox Community Updates
Twitter followers are currently at 41.4K.
Telegram community members are 30.7K.
Discord community members are 29.1K.

Join the Nabox Community
▲ Website: https://nabox.io
❒ Whitepaper: https://nabox.io/litepaper.pdf


Telegram: Telegram: Contact @naboxcommunity


Twitter: https://twitter.com/naboxwallet


Discord: Nabox


Medium: https://naboxwallet.medium.com

About Us
Nabox is a Cross-chain DeFi wallet with DID capabilities built for Web3.
Built on the cross-chain friendly NULS blockchain, Nabox enables seamless transactions and swaps across various chains via NerveNetwork technology.
Nabox — the simple, user-friendly gateway to DeFi.