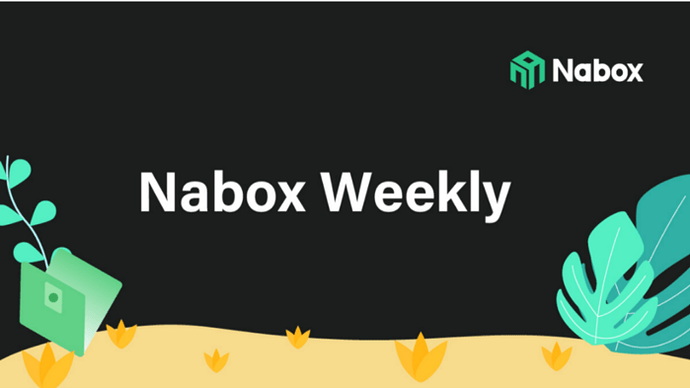 NaboxSwap
Continued NaboxSwap feature testing and optimization.
Page testing and optimization on NaboxSwap.
Fixed some bugs that have been found.
Optimized UI for NaboxSwap Pool and Vault.
Nabox APP
New upgrade for push and reminder function.
Continuing DApp Integration for NULS Blockchain.
Community Operation
Released Nabox App version 2.0.1.
Joint AMA promotion with CryptoRank.
Launched the DApp application of 4 projects and jointly promoted: Faraland, BunnyPark, My Pet Social.
Nabox Liquidity Pool Updates
Nabox Community Updates
Twitter followers are now Members 41.4K.
Telegram community members are 30.7K.
Discord Community Members are 29.1K.

Join the Nabox Community
▲ Website: https://nabox.io
❒ Whitepaper: https://nabox.io/litepaper.pdf


Telegram: Telegram: Contact @naboxcommunity


Twitter: https://twitter.com/naboxwallet


Discord: Nabox


Medium: https://naboxwallet.medium.com

About Us
Nabox is a Cross-chain DeFi wallet with DID capabilities built for Web3.
Built on the cross-chain friendly NULS blockchain, Nabox enables seamless transactions and swaps across various chains via NerveNetwork technology.
Nabox — the simple, user-friendly gateway to DeFi.