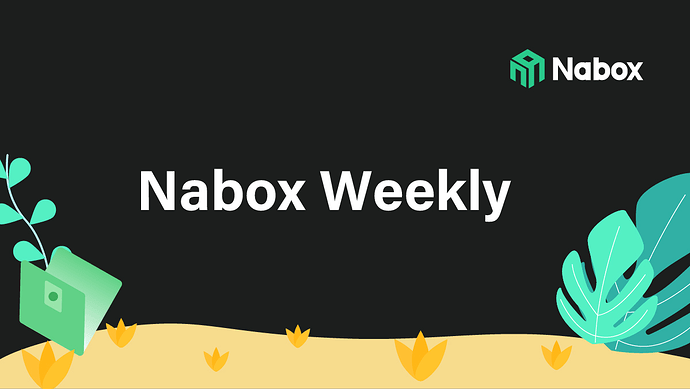 Welcome to the inaugural issue of Nabox Weekly!
Here, we will be sharing snippets of what has been going on behind the scenes here at Nabox.
Markets have been volatile since our launch, but we carry on working hard on development and ongoing partnership discussions.
We appreciate your continued patience and understanding since Day 1!


Development: Nabox Backend
Auto-detection of network for Nabox DApps
Development of NaboxSwap module and RPC tools
Addition of personal_sign and eth_sign to Android vault
Development: Nabox iOS
UI & design improvements
Addition of account switching for DApps
Formatting and design of DApp
Addition of QR code for User Dashboard
Adding of functionality for asset management page
Development: Android
Addition of 2 signing gateways for DApp
Auto-refresh of stats for each import and creation of wallet
Implementation of default assets upon login
UI adjustments on icons
On-click animation designs for asset-switching
Addition of toggles for slippage
Implemented auto-detection of network to display only relevant DApps for the applicable network
Community Operations