Dear Naboxers,
Nabox Wallet (both Apps and chrome plugin) has supported assets and hot DApps from zkSync since March 28th, 2023🎉
This tutorial is to show you how to interact on zkSync.
Please be aware

it will cost gas fee.
Welcome all new users to download Nabox Wallet to give it a try https://nabox.io
1.Switch your network to Ethereum or zkSync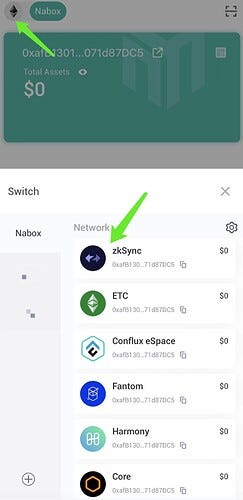 2.Find and enter "zkSync Era Bridge" on DApp page, then connect your wallet to bridge your assets from Ethereum to zkSync Era.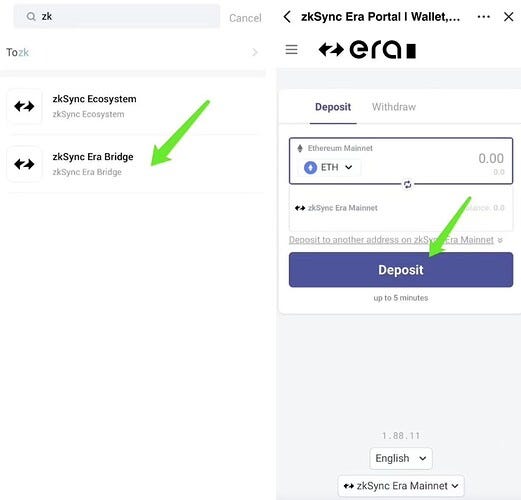 3.Find and enter "SyncSwap" on DApp page, then swap and add liquidity in pools.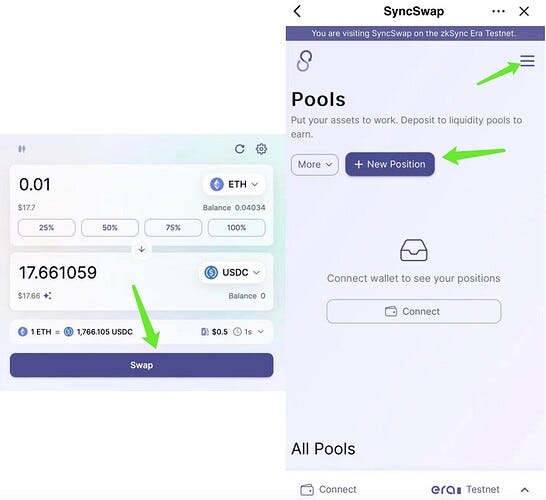 4.Nabox Wallet also supports zkSync Ecosystem to help you experience various DApps on zkSync network.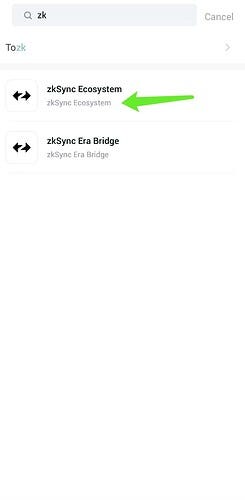 If you have any questions, please join our family on Telegram group:Telegram: Contact @naboxcommunity or Discord:Nabox

Join the Nabox Community
▲ Website: https://nabox.io
❒ Whitepaper: https://nabox.io/litepaper.pdf


Telegram: Telegram: Contact @naboxcommunity


Twitter: https://twitter.com/naboxwallet


Discord: Nabox


Medium: https://naboxwallet.medium.com

About Us
Nabox is a Cross-chain DeFi wallet with DID capabilities built for Web3.
Built on the cross-chain friendly NULS blockchain, Nabox enables seamless transactions and swaps across various chains via NerveNetwork technology.
Nabox — the simple, user-friendly gateway to DeFi.