Stargate Finance is the first project on LayerZero. Being a member of Stargate Finance DAO has a chance to get airdrop of LayerZero. This tutorial aims to guide you how to become a member of Stargate Finance DAO.
Stargate DApp has now been listed on Nabox Wallet (both App and Chrome plugin). Install Nabox Wallet: nabox.io.
Step 1: Switch network to Ethereum,then swap to get some $STG by SwapBox.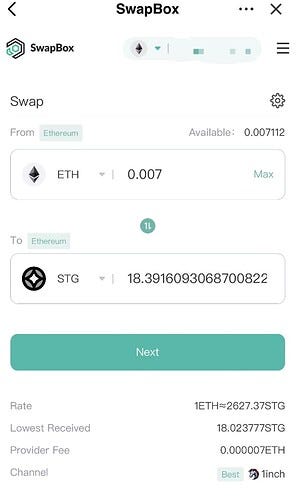 If you already have $STG, you can skip this step.
Step 2: Enter Stargate DApp, then connect your wallet. Click "Stake" to stake $STG. It's your choice to stake $STG for 1–36 months. Then click"Create Stake" to stake.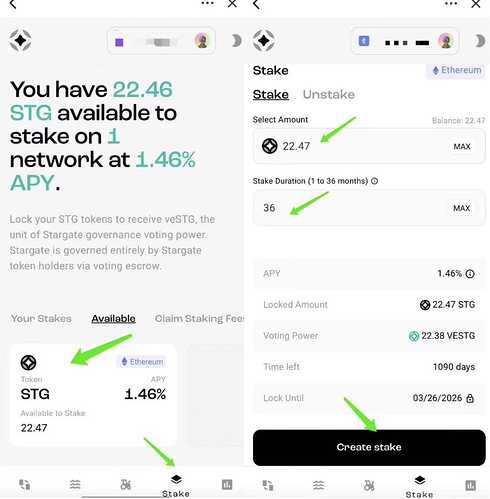 Step 3: Stake $STG to get Voting Power. Click "Join" on Snapshot page, then you can vote.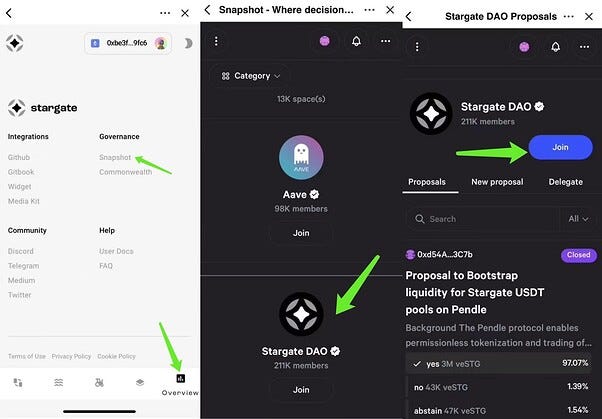 Now all the vote channels are closed, but you can still follow stargate twitter and community announcement to wait for the new voting.
Step 4: We suggest you use stargate to cross-chain bridge your assets once a day for 5 days.

Join the Nabox Community
▲ Website: https://nabox.io
❒ Whitepaper: https://nabox.io/litepaper.pdf


Telegram: Telegram: Contact @naboxcommunity


Twitter: https://twitter.com/naboxwallet


Discord: Nabox


Medium: https://naboxwallet.medium.com

About Us
Nabox is a Cross-chain DeFi wallet with DID capabilities built for Web3.
Built on the cross-chain friendly NULS blockchain, Nabox enables seamless transactions and swaps across various chains via NerveNetwork technology.
Nabox — the simple, user-friendly gateway to DeFi.