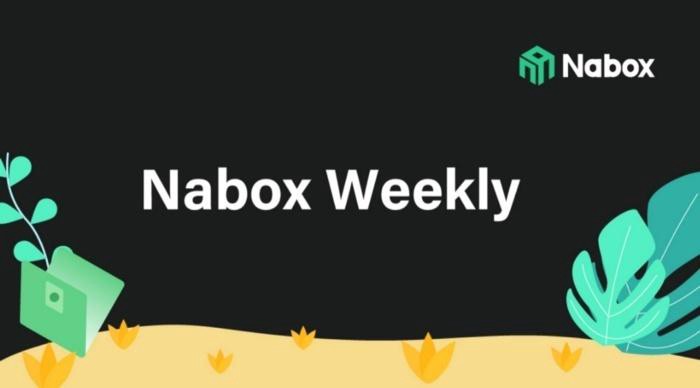 SwapBox
Added TVL and search and filtering to the fund pool list page. Product design and some development tasks have been completed…
Adjusted the network supported by cross-chain exchange, which has been released to the official website.
Fixed community feedback data display issues.
Nabox App
Android released V2.2.7, which fixed the bugs encountered in the new chain.
iOS released V2.1.0 (27), which fixed repeated loading when DApp is connected.
Fixed the asset price error problem encountered by some old version users.
Conduct Wallet Connect research and plan to initiate access to Wallet Connect protocol.
Community Operation
Nabox joins the ioTex chain.
NFTCircle supports NABOX Token to buy NFT.
Joint Twitter rewards event with NEST Project.
AMA session with EDNS.
Nabox joins the Optimism chain.
Nabox Liquidity Pool Updates
ApeSwap Pool $242K.
PancakeSwap Pool $594K.
Uniswap $134K.
Nabox Community Updates
Twitter followers 90K members.
Telegram community members 54.7K.
Discord community members 24.9K.

Join the Nabox Community
▲ Website: https://nabox.io
❒ Whitepaper: https://nabox.io/litepaper.pdf


Telegram: Telegram: Contact @naboxcommunity


Twitter: https://twitter.com/naboxwallet


Discord: Nabox


Medium: https://naboxwallet.medium.com

About Us
Nabox is a Cross-chain DeFi wallet with DID capabilities built for Web3.
Built on the cross-chain friendly NULS blockchain, Nabox enables seamless transactions and swaps across various chains via NerveNetwork technology.
Nabox — the simple, user-friendly gateway to DeFi.