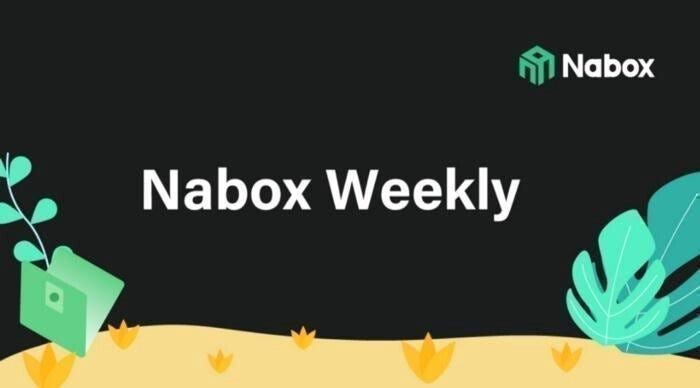 Nabox App
完成Bitcoin不同私钥格式的兼容;
优化NFTs部分接口;
iOS 3.0.8,Android 3.0.7已进入内测阶段,预计本周上线。
Nabox 插件
完成有关支持NRC 1155 Token功能开发;
完成账户管理列表的优化修改;
对线上反馈问题进行修复和优化;
插件版本1.1.61已上线。
SwapBox
Nabox ID
完成Nabox ID任务模块迭代版本的修复和优化,进入第二轮内测。
运营活动
Nabox & 链声投研联合发布一周融资事件(10月30日至11月03日);
Nabox x UQUID x KyberNetwork x HIVE x Magic Square 联合AMA;
Nabox成为IoTex节点;
Nabox特邀DeBox、PoPP、Touch.Fan联合举行话题为《Why is SocialFi the most promising cryptocurrency race in 2023?》的Nabox Voice活动;
$NABOX 在Linea网络添加流动性。
Nabox流动性池情况
PancakeSwap Pool $192.2K
Uniswap Pool $70.6K
NerveSwap Pool $128.4K
PheasantSwap $112.9K
Nabox社区情况
Twitter关注成员210K
Telegram社区成员49.1K
Discord社区成员92.7K
Join the Nabox Community
▲ Website: https://nabox.io
❒ Whitepaper: https://nabox.io/litepaper.pdf


Telegram: Telegram: Contact @naboxcommunity


Twitter: https://twitter.com/naboxwallet


Discord: Nabox


Medium: https://naboxwallet.medium.com
About Us
Nabox is a cross-chain DID application built for Web3.
With Nabox, you can manage assets across different blockchains whether for DeFi, GameFi, NFTs, and other use cases that come up. Nabox is your gateway to the multi-chain world.
Nabox ID uses an asymmetric cryptographic algorithm as the basis of Nabox's DID. Users use the same set of keys and public keys to manage assets and data on different blockchains.
SwapBox aggregates mainstream DEXs to provide users with asset exchange and asset cross-chain exchange, and intelligently find the best exchange path.
Nabox - The Multi-Chain DID Gateway to Web3
SwapBox - The Intelligent Cross-chain DEX Aggregator