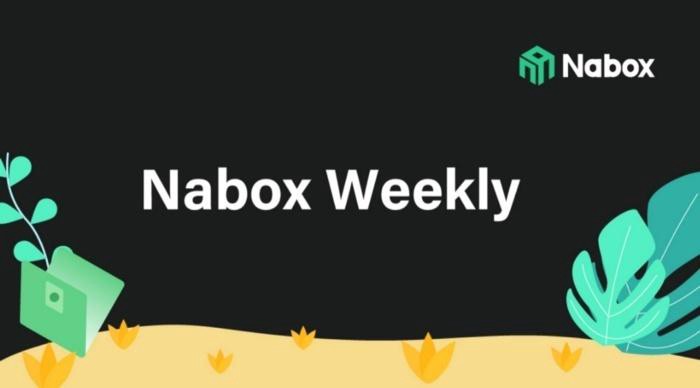 SwapBox
Nabox App
Android和iOS发布支持NULS网络NFT的新版本 ;
Android和iOS对文字和界面进行了优化,并修复了一些可能导致崩溃的问题;
优化后端返回的报错提示信息。
Community Collaboration
Nabox与MillionWinner举行AMA活动;

Nabox与SuisseBC举行联合空投活动;

Nabox与ERODES达成战略合作;

ADAM上线Nabox钱包;

Binemon上线Nabox钱包。
Nabox流动池情况
ApeSwap Pool $98.1K.
PancakeSwap Pool $214.4K.
Uniswap Pool 51.1K.
NerveSwap Pool $120.1K.
Nabox社区情况
Twitter followers 114.1K.
Telegram community members 52.3K.
Discord community members 30.5K.

Join the Nabox Community
▲ Website: https://nabox.io
❒ Whitepaper: https://nabox.io/litepaper.pdf


Telegram: Telegram: Contact @naboxcommunity


Twitter: https://twitter.com/naboxwallet


Discord: Nabox


Medium: https://naboxwallet.medium.com

About Us
Nabox is a Cross-chain DeFi wallet with DID capabilities built for Web3.
Built on the cross-chain friendly NULS blockchain, Nabox enables seamless transactions and swaps across various chains via NerveNetwork technology.
Nabox — the simple, user-friendly gateway to DeFi.