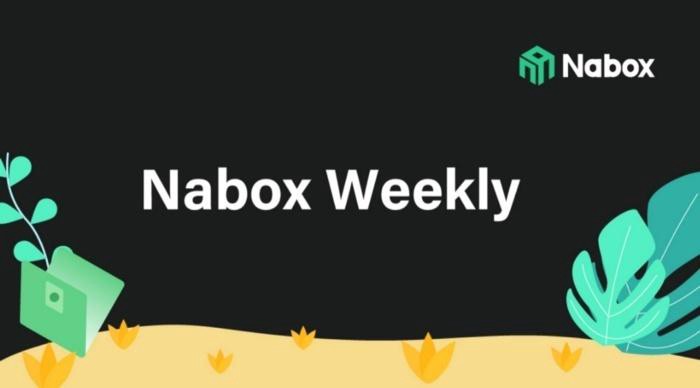 SwapBox
进行Tron网络开发和测试;
调整接入Tron的页面,增加填写接受资产输入框。
Nabox App
Nabox APP 1进行APP端优化版本的产品设计和评审;
Android端进行优化版本的开发和测试;
iOS端进行优化版本的开发。
Community Collaboration
Nabox与PokeMineGo举行AMA活动;
Nabox App支持Wanchain网络的资产和DApps管理;
Nabox与Hoo Smart Chain达成战略合作;
Nabox与COSOSWAP达成战略合作;
FstSwap DApp 上线Nabox钱包;
Nabox App支持smartBCH网络的资产和DApps管理。
Nabox 流动性池情况
ApeSwap Pool $118.9K.
PancakeSwap Pool $329.7K.
Uniswap Pool $66.8K.
Nabox社区情况
Twitter关注成员 96K.
Telegram社区成员 52.5K.
Discord社区成员 23.7K.

Join the Nabox Community
▲ Website: https://nabox.io
❒ Whitepaper: https://nabox.io/litepaper.pdf


Telegram: Telegram: Contact @naboxcommunity


Twitter: https://twitter.com/naboxwallet


Discord: Nabox


Medium: https://naboxwallet.medium.com

About Us
Nabox is a Cross-chain DeFi wallet with DID capabilities built for Web3.
Built on the cross-chain friendly NULS blockchain, Nabox enables seamless transactions and swaps across various chains via NerveNetwork technology.
Nabox — the simple, user-friendly gateway to DeFi.