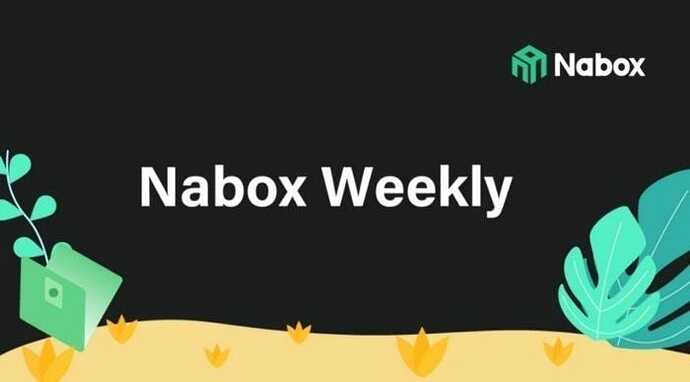 Nabox App
Nabox App UI has been upgraded and optimized, and the beta version has been released.
Continued development of WalletConnect 2.0 integration for Nabox App.
Ongoing development of the task module for Nabox ID.
Added the function to record cross-chain transaction hashes in SwapBox.
Community operation
Nabox & ChainLabs joint announced Weekly Crypto Funding Summary (June 12th — June 16th, 2023).
UQUID integrates with Nabox wallet plugin and support for purchasing goods with $NABOX.
Nabox collaborates with UQUID and Mises Browser for an AMA event on Twitter Space.
Nabox supports assets, DApps, and NFTs from Demon Chain.
Nabox launches Nabox Engine to help Web3 applications quickly and cost-effectively create their own wallet App.
$WAR is listed on SwapBox.
Nabox Liquidity Pool Updates
Nabox Community Updates
Twitter followers 170.1K.
Telegram community members 53.8K.
Discord community members 30.8K.
Join the Nabox Community
▲ Website: https://nabox.io
❒ Whitepaper: https://nabox.io/litepaper.pdf


Telegram: Telegram: Contact @naboxcommunity


Twitter: https://twitter.com/naboxwallet


Discord: Nabox


Medium: https://naboxwallet.medium.com
About Us
Nabox is a cross-chain DID application built for Web3.
With Nabox, you can manage assets across different blockchains whether for DeFi, GameFi, NFTs, and other use cases that come up. Nabox is your gateway to the multi-chain world.
Nabox uses an asymmetric cryptographic algorithm as the basis of Nabox's DID. Users use the same set of keys and public keys to manage assets and data on different blockchains.
SwapBox aggregates mainstream DEXs to provide users with asset exchange and asset cross-chain exchange, and intelligently find the best exchange path.
Nabox — The Multi-Chain DID Gateway to Web3
SwapBox — The Intelligent Cross-chain DEX Aggregator